Binary Options Terminology
Binary Options Terminology. Binary Options Trading has gained huge popularity in the last couple of years mainly because its simplicity and appeal toward the general public.
Real Account: Means your actual money in your broker's account.
Demo Account: This is practice account and the numbers in the balance are fake not real money.
Put or Low Option: Sell Symbols
Call or High Option: Buy Symbols
Balance: Total your money in the broker.
Broker: A company, Brokerage or Website that allow you to trade binary options.
Current rate: it represents the current price of the asset.
Binary Options Terminology
Range option: Limited Binary Options brokers offer you to trade on range for instance the market price on EURUSD is 1.2010.  You will predict that the market price will be between 1.2020 and 1.2000 till the next 5 minutes then you can open Range Option.
Expiration Time: When the option will expire? Expiration time is completely accurate by Seconds and milliseconds'.
Rate of Profit: The percentage of money that you get as return after a trade expires in the money.
Fundamental Analysis: Analyze and predict market movements according to the financial, political, geopolitical, demographic and macroeconomic news factors and others.
Technical analysis: Another way to analyze market according to the mathematical the main needed for technical analyzers is historical price data and volume charts.

Binary Options Terminology
Leave a Reply
DISCLAIMER
Binary options are prohibited in EEA
Please be advised that certain products and/or multiplier levels may not be available for traders from EEA countries due to legal restrictions
Trading Tips and Useful Articles
Binary Options Brokers and Best Binary Options No Deposit Bonuses
IQ Option Best Binary Options Broker (IAIR Awards)! Trade Crypto, Forex, Stocks and ETFs! 10$ Binary Optins Low Minimum Deposit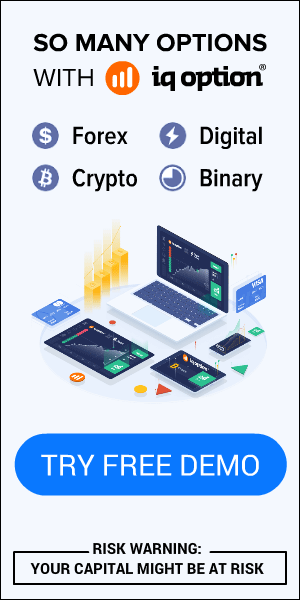 Top Forex Brokers With The Best Forex No Deposit Bonuses
Featured Broker